| | |
| --- | --- |
| | Finley's Page |

Fern Hill Finna Make Bella Proud("Finley") SS167172/02
Sire: Bravhart KC Run For The Border MH QA2 WCX ("Jessie")
Dam: Fern Hill Sunday At The Zoo SR96378601
Born January 28, 2020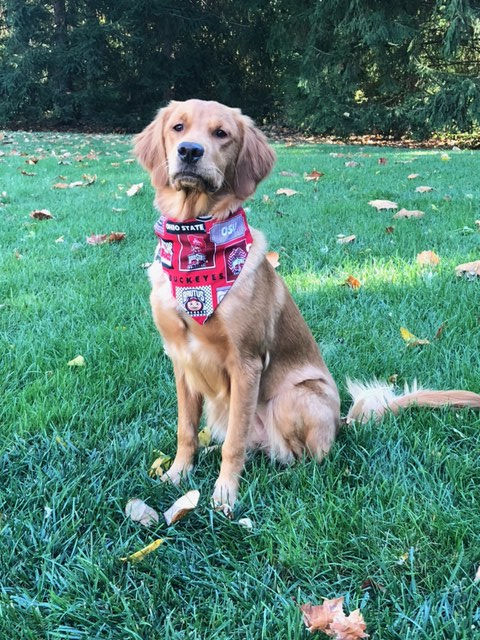 Finley's portrait at 8 months
Finley was the second puppy born in Zoey's first litter and was a bright, spunky gal from the first. She has gone home with the Fritzes of Ohio and Fern Hill I Love Lucy ("Lucy"), who is a littermate of Finley's mom Zoey. They also owned Fern Hill Cabela Rose ("Bella") from our 2009 litter, who unfortunately died some months before Finley was born. Finley's registered name honors her great-aunt Bella. Like their other two Fern Hill Goldens, Finley will get to hunt in the winter, splash around in the lakes in the summer, and enjoy an active family life.
News About Finley:

Finley and Lucy, early fall 2020




Email from Margo 10/29/20: "Finley is such an affectionate pup, she has a great personality and is weighing in at 50lbs. She is an explorer and yet always wants to be stuck to Lucyís side (literally!). Her new trick is to push Lucy in the pond when she is trying to gingerly stand near the water feature to get a quick drink. Canít believe she is already 9 months! The funniest thing was for her to witness leaves falling for the first time. She wanted to be there with every one when it hit the ground. First snow will be fun for sure!"






Finley and Lucy, May 30, 2020




Email from Margo 5/30/20: "Man, time flies! Seems like just yesterday the family brought her home. We love our little Finley. She has a jackrabbit appearance and weighs 29lbs at 4 months. Finley still bites a lot and we have to send Lucy to a peaceful area. She also gets the zoomies! It is hilarious to watch -- she gets real low to the ground and runs like a maniac! I donít know how she gets so low with those long legs! I love to see her run, she is very fast!! We are definitely happy with her."





Finley May 30, 2020



Finley's portrait, May 3, 2020

Finley with Auntie Bella in Ohio, 4/24/20
Baby Pictures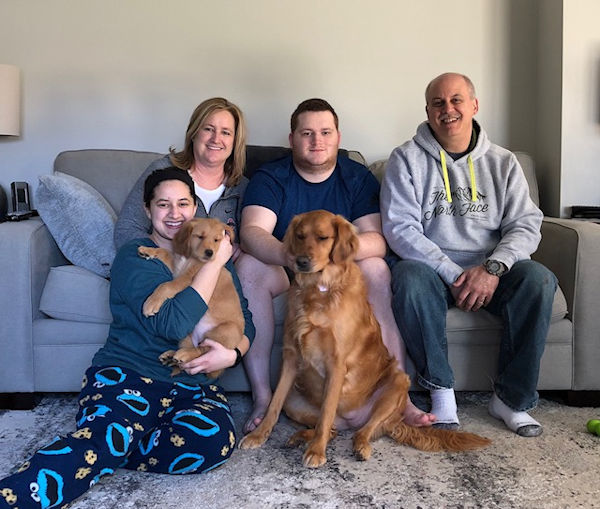 The Fritz family with their new puppy Finley and Finley's aunt Lucy, 3/25/20

Finley at 7 weeks, 3/17/20

Finley at 6 weeks, 3/9/20

Finley at 5 weeks, 3/3/20

Finley at 4 weeks, 2/25/20

Finley at 3 weeks, 2/18/20

Finley at 2 weeks, 2/11/20

Finley at 1 week, 2/4/20

Finley at 12 hours old, 1/28/20

Zoey and pups, 1/28/20

254 Babbs Road, Lenoir City, TN 37771
Tel: 865-717-1019 || E-Mail:
This site &copy 2001-2020 by Fern Hill Farm All rights reserved.
Revised October 30, 2020