| | |
| --- | --- |
| | About our Puppies |

Puppy Information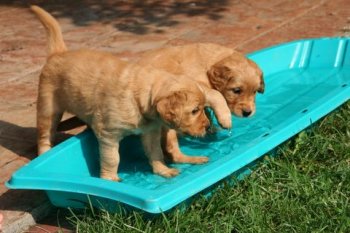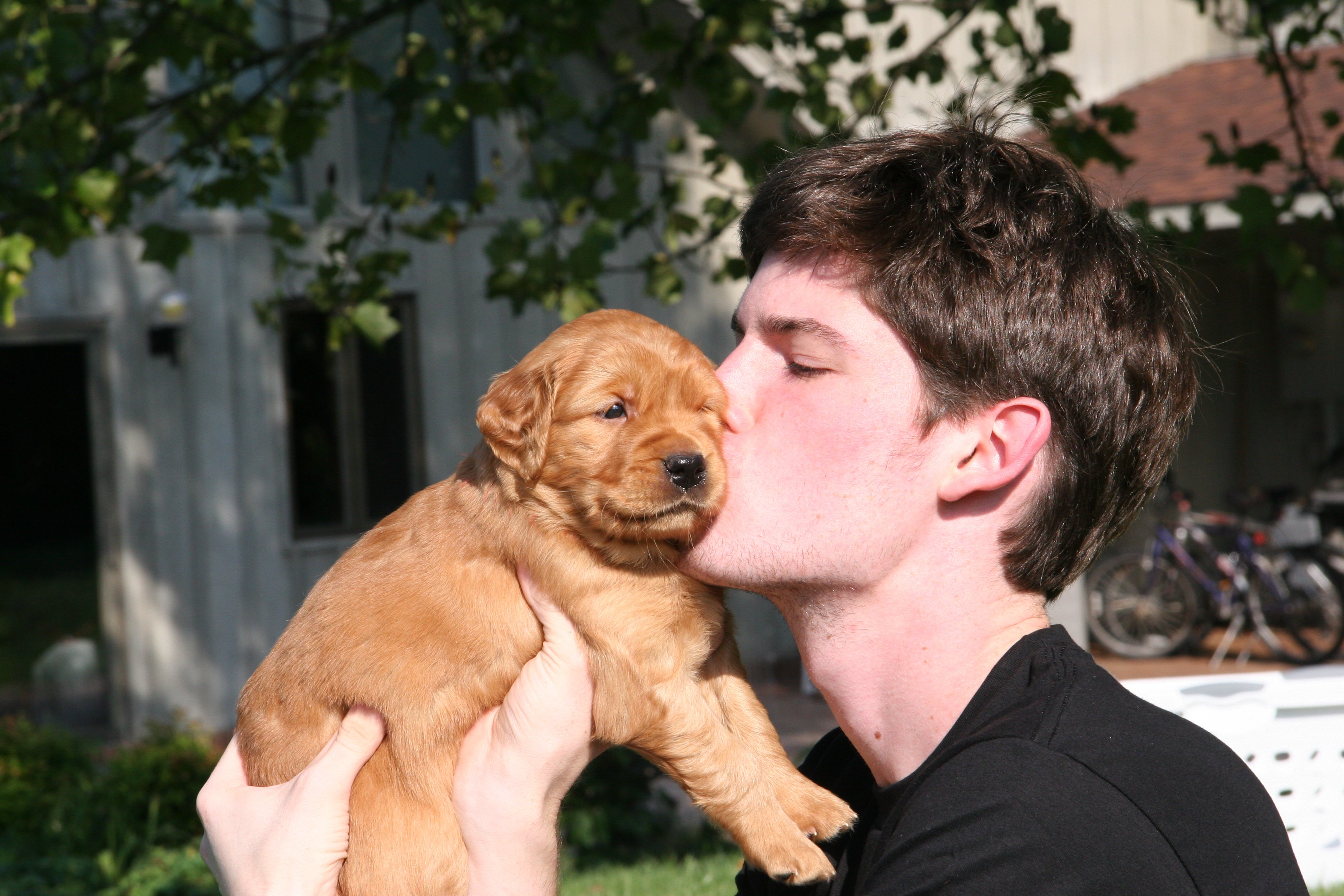 We strive to breed conformationally correct and handsome dogs that are lovable and loyal companions and excel in all the working fields. We have only one (or very rarely two) litters a year, so that we can raise the pups inside and give them all the attention and care that will give them the best start for their future careers. Our puppies are used in hunting, hunt testing, search and rescue, rally, agility, obedience, therapy, and police work. They are all primarily family pets!

We use only the best, proven working bloodlines. All animals used in our program have full information on health clearance status on eyes, heart, hips, and elbows, NCL status, and info on many other genetic conditions, and come from lines that have good longevity. We sell our puppies with a health guarantee against certain inherited health problems. We do carefully screen prospective puppy buyers but prefer to do this through personal email/telephone contacts rather than through a fixed questionnaire. We also ask that all puppy buyers keep in touch and update us regularly on their puppy's/dog's progress and well-being throughout the dog's life.
Our Next Litter
Our most recent litter was whelped on December 28, 2021. You can check out the litter here.

We are hoping for several litters this summer. First, we plan to breed our Py on her next cycle, which we expect to start in mid-May (but it's up to her!). This would result in puppies born in time to go home around the first of October 2021. this willl be Py's first litter and we are excited to see how she will do! We plan to breed her to Heads Up Ode To Odin *** MH WCX, a handsome and well-bred All Age Qualified male who passed at the Master National test last October. These should be beautiful, well-conformed, and talented puppies with a lot of style and drive.

In addition, we are planning another litter with Missy J later this summer. This will be a repeat of our successful and talented Litter 11 from last summer. If Missy stays on schedule, she is due to come in heat around the June - July timeframe which would mean puppies ready to go home in the late fall. This litter will be born and raised in Texas but will be sold as Fern Hill puppies like last time.

In addition, our Py completed her Master Hunter title on August 1, 2021 and will be bred on her next cycle. That will probably be in mid May, but this is just a very rough guess.

For more information on these and other upcoming litters, it is best to be placed on our 'puppy notification list'. To get on this list, drop us an email at: edwardskc@pegasustech.com, or give us a call or text at 865-300-7607; please leave a message if you call, as there are so many spammers that we don't usually pick up on numbers we don't recognize. We will call you back. Working/ competition homes are preferred, but the quality of the home is most important and we are happy to place puppies in active pet homes. Please note this is NOT a waiting list.

You can see our pattern sale contract here; the one we actually use for any particular litter may have small modifications.
Previous Litters
Our previous litters are listed below. Press on any of these links to go to the page for that litter with lots of cute puppy pictures, You-Tube puppy videos, links to each puppy's individual page as he/she grows up, and information about the new owners.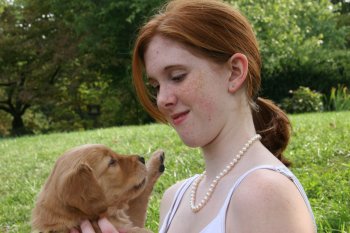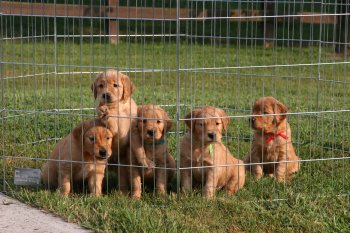 254 Babbs Road, Lenoir City, TN 37771
Tel: 865-300-7607; text or leave message for callback || E-Mail: edwardskc@gmail.com
This site &copy 2001-2022 by Fern Hill Farm All rights reserved.
Revised March 23, 2022