| | |
| --- | --- |
| | Bella's Page |

Fern Hill Cabela Rose SR581829/08 ("Bella")
Sire: GMH HRCH UH Tidewaters Weekend Gladiator Can/Am CD WCX MH, CCA OS ("Drake")
Dam: Fern Hill Pennyroyal CDX JH NAP RE CGC TDI SR262975/06 ("Penny")
Born August 31, 2009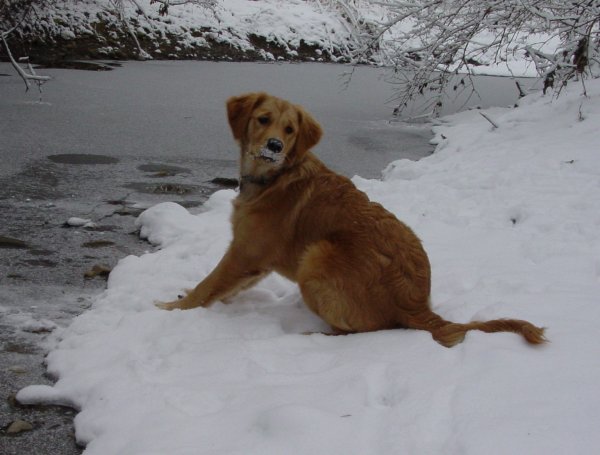 Bella with her snow mustache, February 10, 2010
This is Fern Hill Cabela Rose, aka Bella, aka Rose Pink Girl, who was born eighth. As a puppy, Bella was particularly silky and sleek -- you just HAD to touch her, she was so soft-looking. She doesn't have any white and will be a medium red. She was one of the early walkers and probably the prettiest of the girls overall. She was affectionate and playful, charming and loved to explore. She also tested out with great hunting potential, very birdy and retrievey. She and her 'twin' Rally looked and acted very much alike as puppies!
News About Bella
March 10, 2010: Wanted to send another update on Bella. She currently weighs 55 lbs. Her face looks alot like Drake especially her eyes. See what you think if you can tell in the pictures. This winter we received a ton of snow that lasted for quite some time. Bella loves to bury her face in the snow and run, and enjoys walking to the creek out back with Tim and the kids. It was hard to keep arms on the snowman....Bella was good at swiping them. She will play with anything, who knew pinecones could be so much fun, or even that one would be around in the winter? We are working on obedience and doing well. 'Stay' however is really tough, but we will get it soon as she is a smart girl. We love our Bella! Attached are some pictures of her from February and early March.
| | |
| --- | --- |
| | Bella in the snow, February 17, 2010 |
November 25, 2009: Wow! Time flies. We have been meaning to touch base and give you an update. Bella was excellent on the ride home. She slept most of the way. I have attached a few pictures. Today we had our second vet visit and she weighs 21 pounds! She is growing soooo fast. Sam asked the vet when she loses her sharp teeth. I had forgotten how much puppies bite. Bella loves to be outside and we have had good weather for a lot of outside playing. She was introduced to a pheasant from a hunt at the local fish and game club. She was very excited about it and did not want Tim to take it back. Very birdy!

Bella playing soccer, 6 weeks, 10/10/09




Bella in the leaves, 11/1/09
Baby Pictures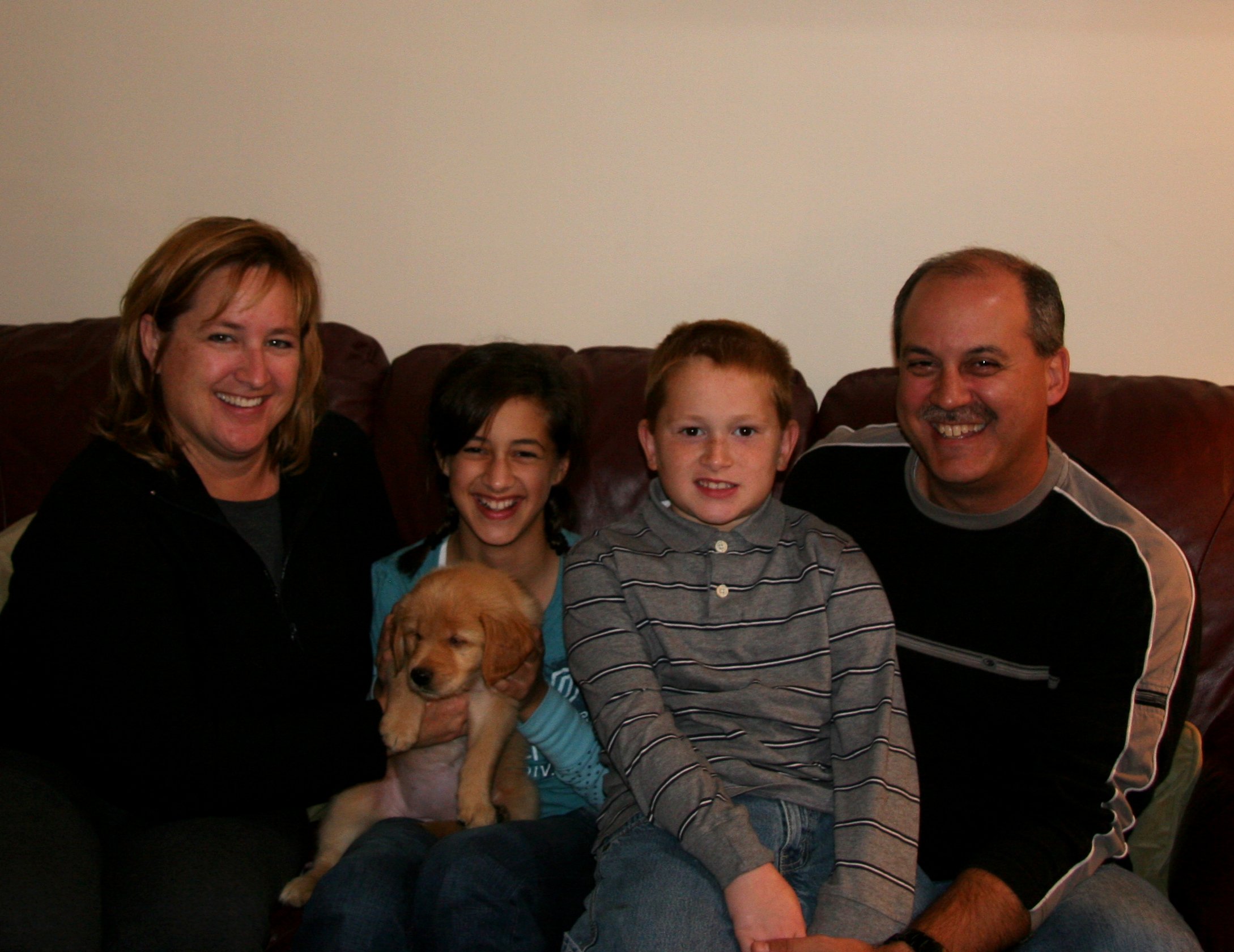 Bella has moved to the Dayton, Ohio area with her new family, Tim and Margo Fritz and their children. She will be a family pet and hunting companion dog for Tim.

Rosepink Girl at 6 weeks, 10/11/09

Rosepink Girl at 6 weeks, 10/10/09

Rosepink Girl, 10/7/09

Rosepink Girl, 5 weeks, 10/4/09

Rosepink Girl, 4 weeks, 9/28/09

Rosepink Girl, 3 weeks, 9/20/09

Rosepink Girl, 2 weeks, 9/14/09

One Week portrait, 9/7/09

Day old portrait, 9/1/09

254 Babbs Road, Lenoir City, TN 37771
Tel: 865-717-1019 || E-Mail:
This site &copy 2001-2010 by Fern Hill Farm All rights reserved.
Revised March 28, 2009