| | |
| --- | --- |
| | Shimmer's Page |

Fern Hill Sunshine on the Creek JH SR872777/06 ("Shimmer")
Sire: AFC Topbrass Hawks Red Wing MH CCA ("Red")
Dam: Fern Hill Pandemonium MH WCX OD SR679046/01 ("Panda")
Born April 16, 2015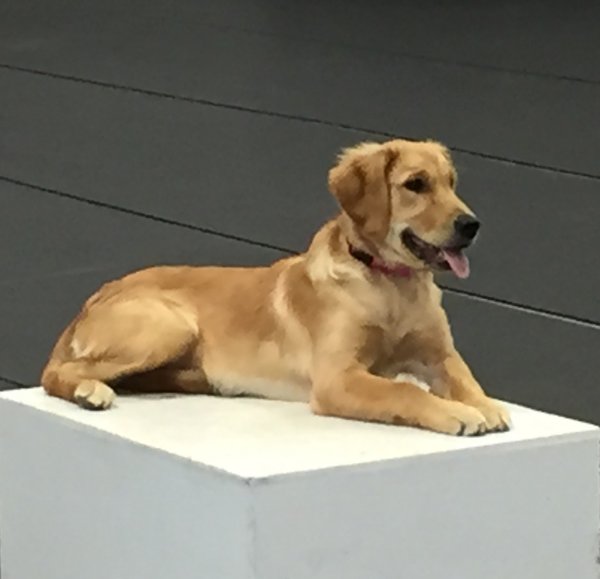 Shimmer was the last puppy born, a beautiful little girl with soulful eyes and a good brain. You can see her thinking things out and figuring out how to get what she wants! Shimmer went home with our friends the SanFilippos of New York, who also own her great aunt Sedona, a full younger sister of Panda's mother Penny. In the past, the SanFilippos also owned our Hilfy's full littermate Summer and a half-brother, Sundance, so we are definitely 'family'! Shimmer enjoys her aunt and also loves the retriever training and swimming she gets to do. Another dock diver, she particularly enjoys the weekends when they all go visit the Koguts and she gets to play with her brother Jake! She made her performance debut at the October 2015 Golden Retriever National Specialty in Ohio, where she won third place in a sizeable field of Golden puppies. She was the youngest puppy to place! During the spring and summer of 2016, she earned her Junior Hunter title and is now learning the handling and other stuff needed for the higher levels.
News About Shimmer: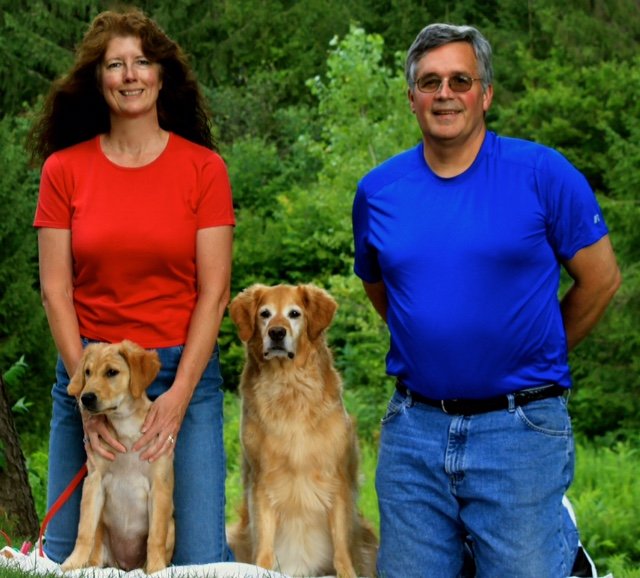 Date: September 2, 2015. Great family picture -- Tom, Diane, Shimmer and Sedona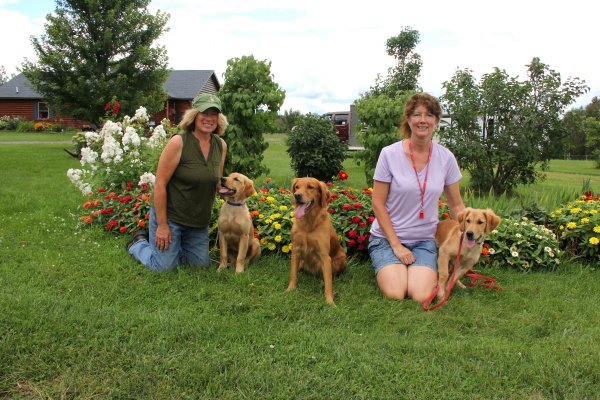 | | |
| --- | --- |
| | Date: 08/22/15. Jim and I spent a weekend in New York with friends and lots of dogs! Top -- Joan and Diane with Jake, proud mama Panda, and Shimmer. Bottom: Diane with Brandi, Sedona and Shimmer, and then Sedona and Shimmer by themselves. (Sedona is also a Fern Hill Golden; you can see more pictures of her here.) |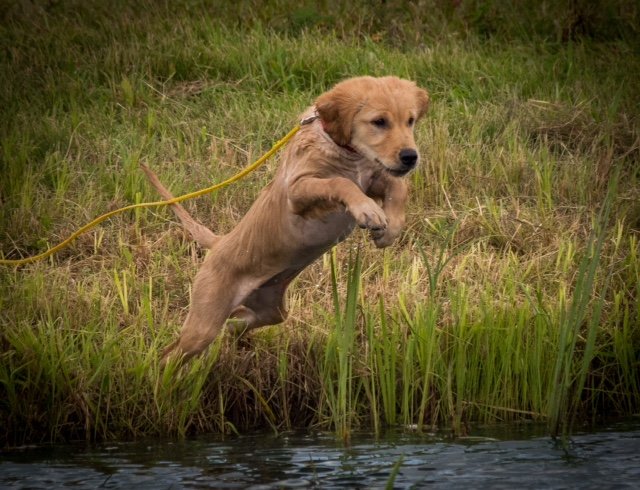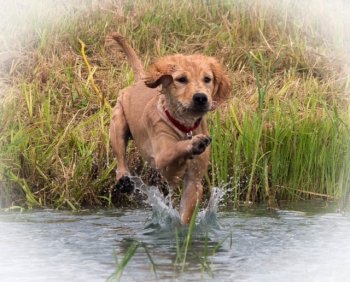 Date: July 18, 2015. Diane and Shimmer visit with the Koguts and brother Jake, and practice fun field stuff....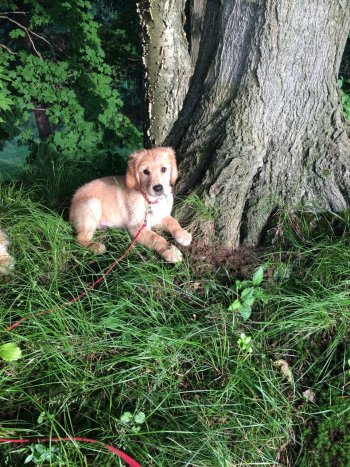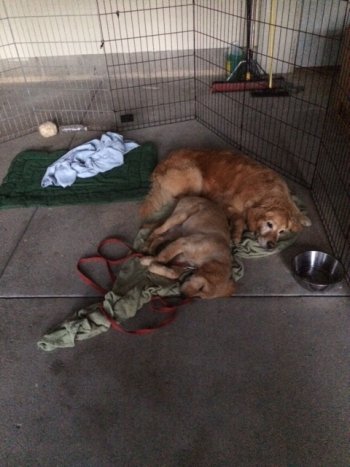 Date: 06/18/15 and 07/24/15. Shimmer at her new home in NY -- inside and out, with her Great Aunt Sedona
Baby Pictures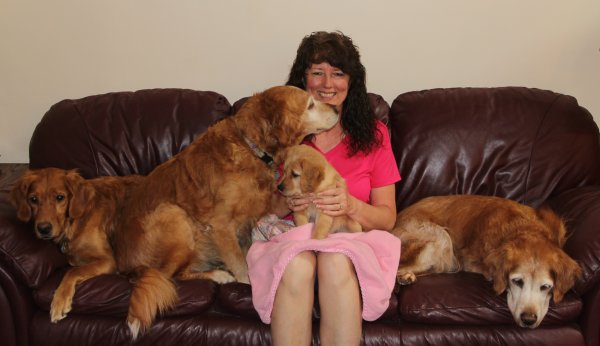 Left to right: Mother Panda, Grandmother Penny, Diane and Shimmer, Great Grandmother Hilfy

Diane and Shimmer, 7 weeks, 6/3/15

Shimmer at 6 weeks, 5/28/15

Shimmer at 5 weeks, 5/21/15

Shimmer at 4 weeks, 5/14/15

Shimmer at 3 weeks, 5/7/15

Shimmer at 2 weeks, 4/30/09

Shimmer at 1 week, 4/23/15

2 days old, 4/18/15

Panda and 2-day old pups, 4/18/15

254 Babbs Road, Lenoir City, TN 37771
Tel: 865-717-1019 || E-Mail:
This site &copy 2001-2016 by Fern Hill Farm All rights reserved.
Revised October 13,2016