| | |
| --- | --- |
| | Copper's Page |

Fern Hill Copper Top SR872777/05("Copper")
Sire: AFC Topbrass Hawks Red Wing MH CCA ("Red")
Dam: Fern Hill Pandemonium MH WCX OD SR679046/01 ("Panda")
Born April 16, 2015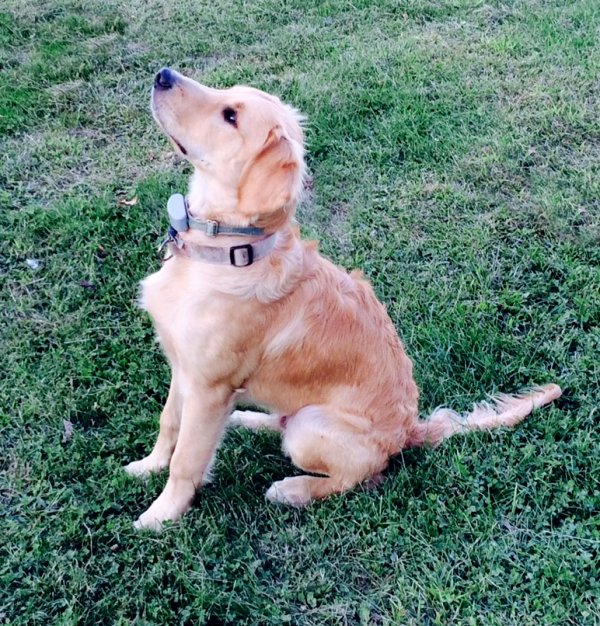 Copper was born next to last, and was the smallest puppy in the litter. We think he was gestationally a couple of days younger than the other puppies, as he was a little later with eyes opening as well. By the time he left, he was very close to catching up to the others and now he bigger than some! Red's owners say he is the one who looked most like Red as a puppy, and he certainly was a very determined and engaging puppy -- very good at retrieving, following, and despite being the smallest was always right in the middle of things. Copper's new family, the Fuhrs, are looking forward to hunting with him in the future.
News About Copper:


August 7, 2015: We have the AKC paperwork ready to send in so that should be done on Monday. We took Copper to the vet yesterday and he weighed in at 30 pounds. He is such a good natured dog and is a joy to have around. He loves to swim and retrieving comes naturally to him. He really plays well with other dogs-very social!

July 29, 2015: We love our little Copper. Smart, uses his nose, behaves pretty well. His ears are darling.

June 26, 2015: Copper is doing well, growing fast, and keeping us busy. He weighed 17 1/2 last night. He retrieves and is learning his basic manners. Frank and Mary
Baby Pictures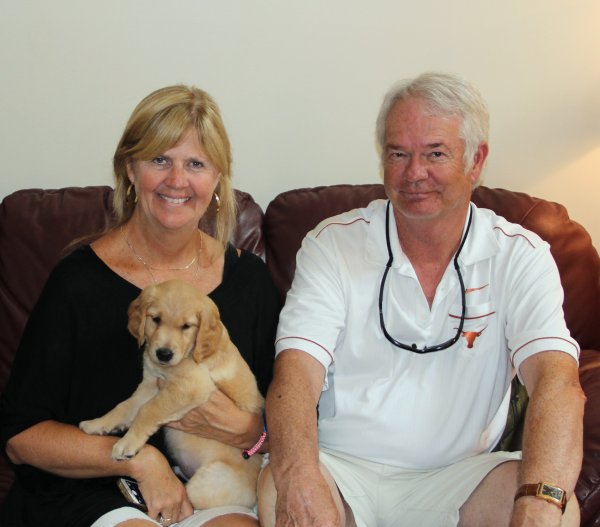 Copper meets his new family, Frank and Mary Ffuhr
Copper at 7 weeks, 6/3/15

Copper at 6 weeks, 5/28/15

Copper at 5 weeks, 5/21/15

Copper at 5 weeks, 5/21/15

Copper at 4 weeks, 5/14/15

Copper at 4 weeks, 5/14/15

Copper at 3 weeks, 5/7/15

Copper at 2 weeks, 4/30/09

Copper at 1 week, 4/23/15

2 days old, 4/18/15

Panda and 2-day old pups, 4/18/15

254 Babbs Road, Lenoir City, TN 37771
Tel: 865-717-1019 || E-Mail:
This site &copy 2001-2015 by Fern Hill Farm All rights reserved.
Revised September 27, 2015