| | |
| --- | --- |
| | Cooper's Page |

Fern Hill Majestic Golden Boy Cooper SR872777/02("Cooper")
Sire: AFC Topbrass Hawks Red Wing MH CCA ("Red")
Dam: Fern Hill Pandemonium MH WCX OD SR679046/01 ("Panda")
Born April 16, 2015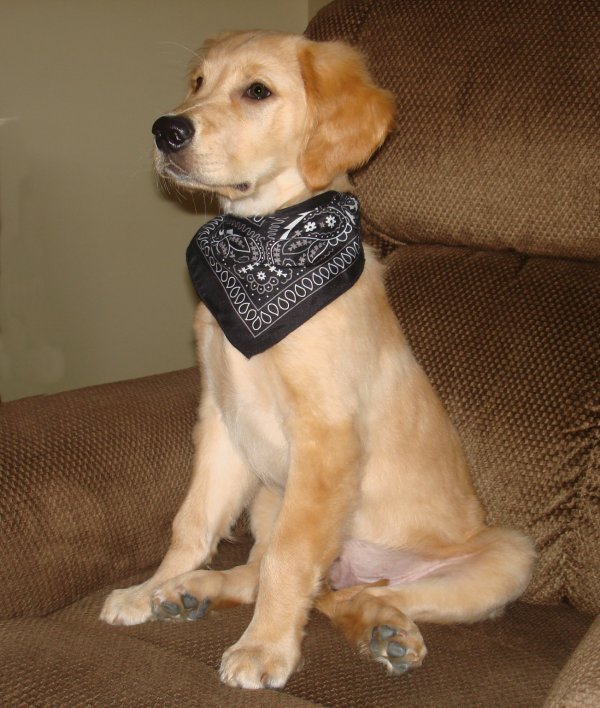 Cooper, the second puppy born, was always the handsomest of the boys and showed terrific natural talent for heeling. Cooper's new family, the Rasburys, are getting back into the hunt testing game (Wayne was a judge a number of years ago) so Cooper should have a good chance to strut his stuff in addition to being a family pet. He has already started formal training, having completed a session of Junior Puppy classes and is now enrolled in the Star Puppy class. Lots of fun, lots of other puppies to play with!
News About Cooper: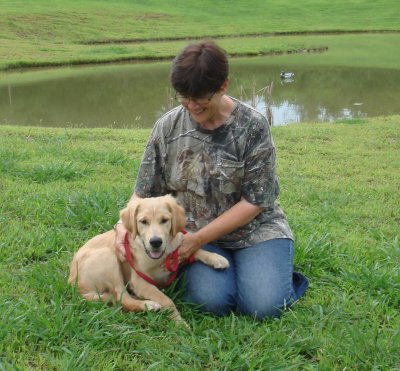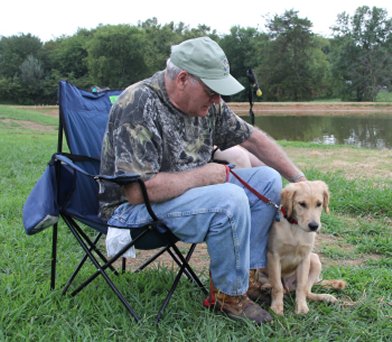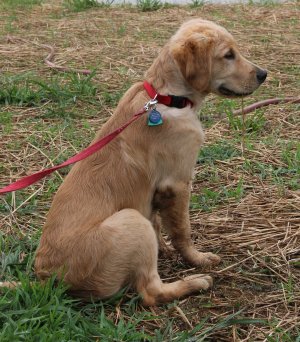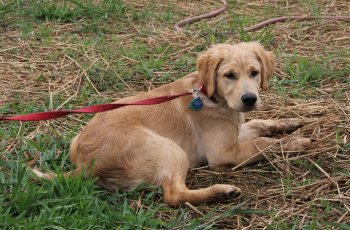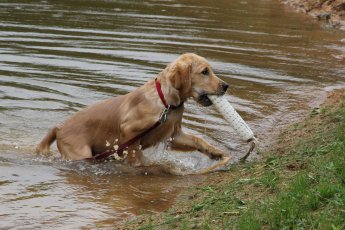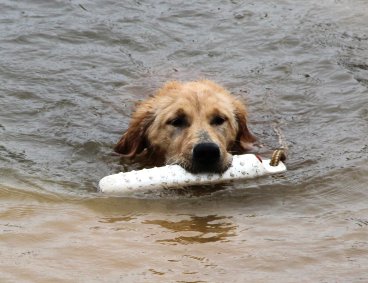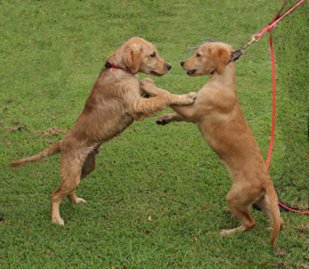 Date: August 15, 2015. Our retriever club put on a handling seminar, and Wayne and Cooper came! This was Cooper's first swimming outside of his wading pool, and he took to the water like a pro. He is also doing very well with his land retrieves. While at the seminar, he got to get reacquainted with his littermate, Willie (the puppy on the right above) who is owned by Jody Ware, the trainer who was instructing at the seminar.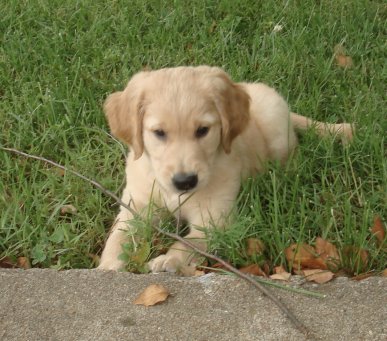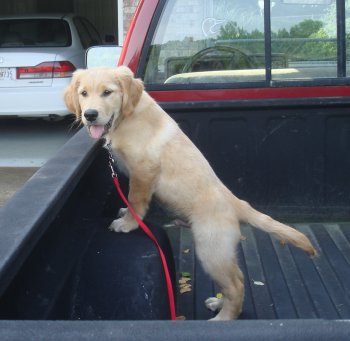 Date: June 9 and June 25, 2015. Cooper at his new home.
Baby Pictures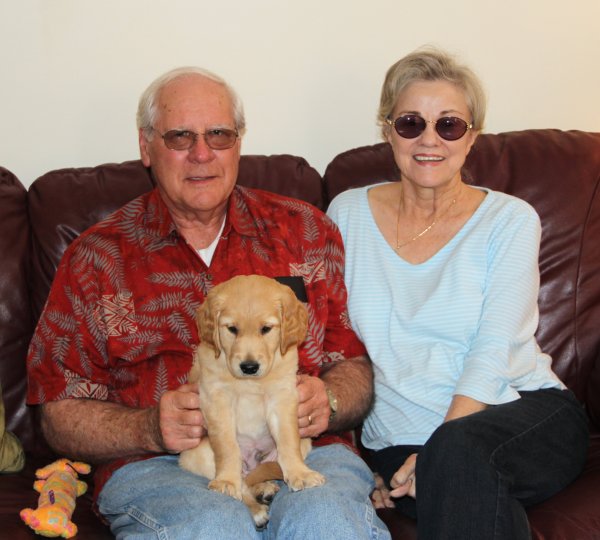 Cooper meets his new family, Wayne and Charlotte Rasbury

Cooper, 7 weeks

Cooper at 6 weeks, 5/28/15

Cooper at 5 weeks, 5/21/15

Cooper at 4 weeks, 5/14/15

Cooper at 3 weeks, 5/7/15

Cooper at 2 weeks, 4/30/09

Cooper at 1 week, 4/23/15

2 days old, 4/18/15

Panda and 2-day old pups, 4/18/15

254 Babbs Road, Lenoir City, TN 37771
Tel: 865-717-1019 || E-Mail:
This site &copy 2001-2015 by Fern Hill Farm All rights reserved.
Revised September 21, 2015