| | |
| --- | --- |
| | Chi's Page |

Fern Hill Panda's Sunday Player SH SR963786/06 ("Chi")
Sire: AFC The Sunday Swimmer OS FDHF OS FDHF SR480559/03 ("Wyatt")
Dam: Fern Hill Pandemonium MH WCX OD OD SR679046/01 ("Panda")
Born December 5, 2016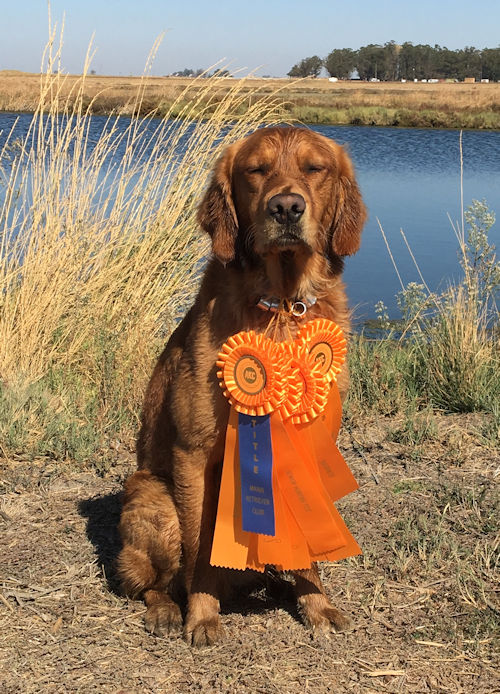 Chi, a name meaning 'the energy of life' was a charming, high energy and very intense puppy who initially went home with a long-time obedience handler. After several months, it became obvious that Chi, although learning quickly and trying hard, was not as interested in obedience work as he was in field activities -- retrieving and swimming. After some discussion, he went to join his sister Violet in California with top hunt test competitor Bruce Hayes. We are happy to report that Chi went four for four and completed his Junior Hunter title in March 2018, then came back with 5 Senior Hunter passes in a row during the summer and early fall of 2018, earning his title in October at 22 months of age. He became the third of Panda's puppies to become a Qualifying Get for her Outstanding Dam title. He is now working on his MH title and has several passes towards the five needed to title. Congratulations to Bruce and Chi!
News About Chi: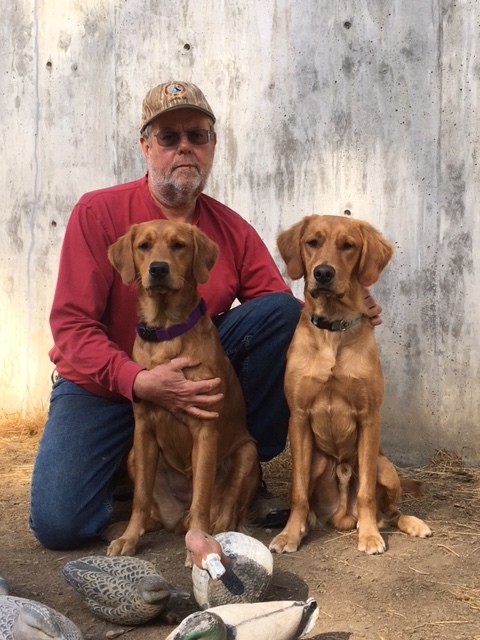 Bruce Hayes with his two 9-month old Fern Hill puppies: Violet on the left, Chi on the right.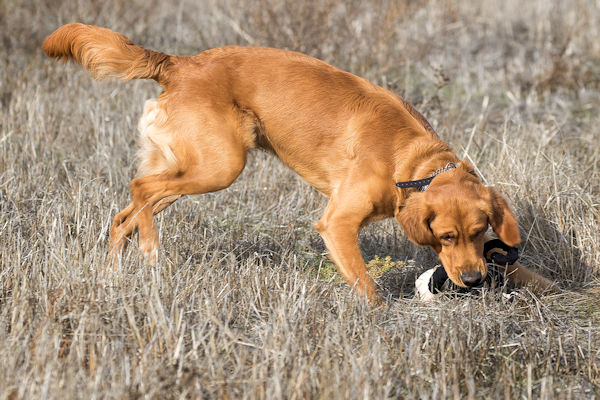 December 2, 2017 -- Chi training with toy Bruce reports that Chi is doing extremely well with his training and is through force fetch. He is now working on some live flyers and will be ready for Junior tests in the spring. He is enthusiastic and loves training!


Baby Pictures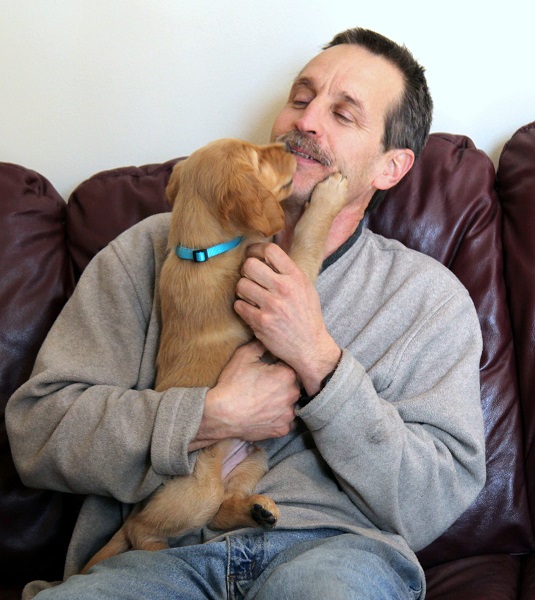 Curt Brock with Fern Hill Chi.

Chi at 7 weeks, 1/24/17

Chi at 6 weeks, 1/17/17

Chi at 5 weeks, 1/10/17

Chi at 4 weeks, 1/3/17

Chi at 3 weeks, 12/27/17

Chi at 2 weeks, 12/20/16/30/09

Chi at 1 week, 12/13/17

1 day old, 12/7/16

Panda and newborn pups, 12/06/17

254 Babbs Road, Lenoir City, TN 37771
Tel: 865-717-1019 || E-Mail:
This site &copy 2001-2020 by Fern Hill Farm All rights reserved.
Revised August 17, 2020