| | |
| --- | --- |
| | Justice's Page |

Justice of Fern Hill SR500760/01 ("Justice")
Sire: Trifectas Repeat Performance *** MH,UD,CCA,VCX,WCX,OS,CGC,Can CD
Dam: Adirondac Hilfy of Fern Hill CDX OD CCA TDI CGC ASCA-CD SR017085/01
Born June 5, 2008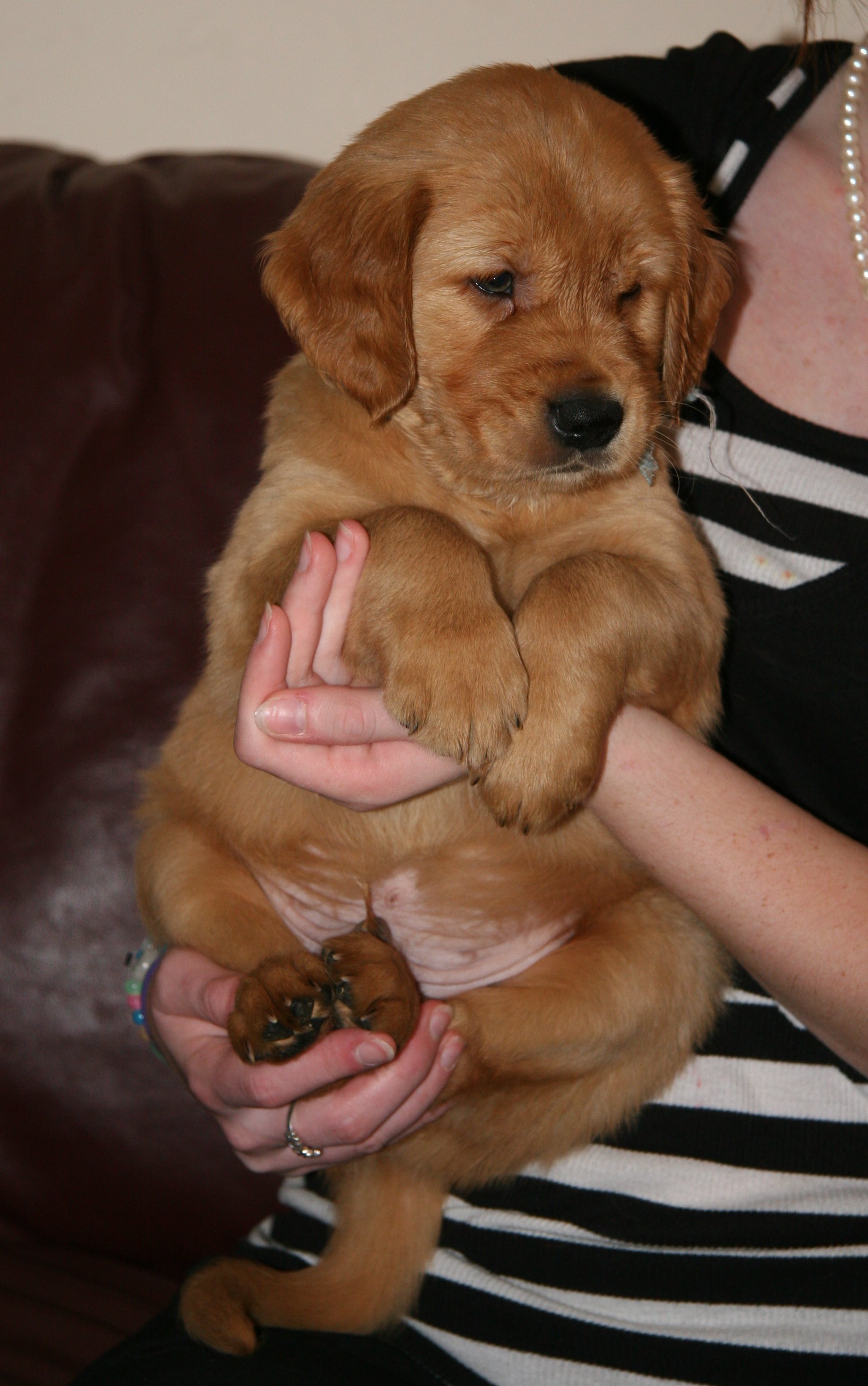 Justice's 6-week portrait, 7/18/08.
Born first, this guy was the heaviest puppy in the litter, and one of the darkest red. A self-confident and "heroic" puppy, he was the first to be comfortable away from the puppy pile. He was a somewhat serious puppy who took his responsibilities as the oldest to heart! He's strong, sturdy, athletic, and fearless -- he earned his puppy nickname "Hero" because of his habit of striking hilariously noble poses. He has gone to Chicago, where he will eventually be a police/drug sniffing/public relations dog for the Brookfield Zoo police department. At home, he will live with Sgt. Barb Clish and her other dogs, including K-9 Millie, "The Sniffster," who is the current drug-sniffing dog at the zoo.
News About Justice
August 16, 2008: The pup is great, he is a HOOT!!!!!!!!!! Right now we are working on him following us around, which he does really well. The barking and putting up a hissy fit in his crate is getting better. He howls a lot when in it at the Police Department, so we need to nip that in the bud quickly. Justice is smart -- too smart for his own good sometimes. Ranier, my Mastiff, loves playing with Justice too.
August 2, 2008: The trip home went well, it was just long 10 hrs..... the little guy did very well as long as we had a hand in the crate on the way home, he didn't whine. He is very good at night on doing his business before bed and early morning too. I will send some photos of him in his little dog pool -- boy, you're right, he sure does love the water.
Baby Pictures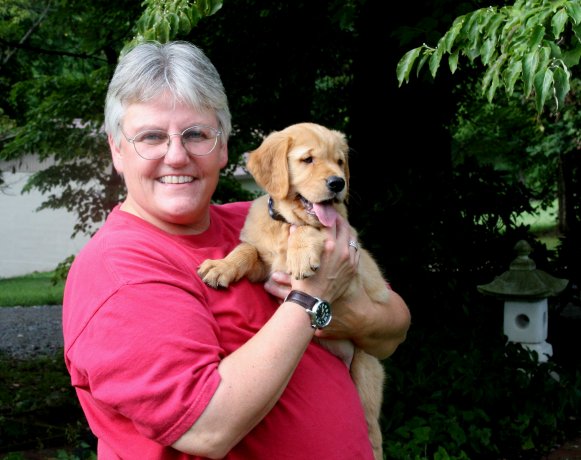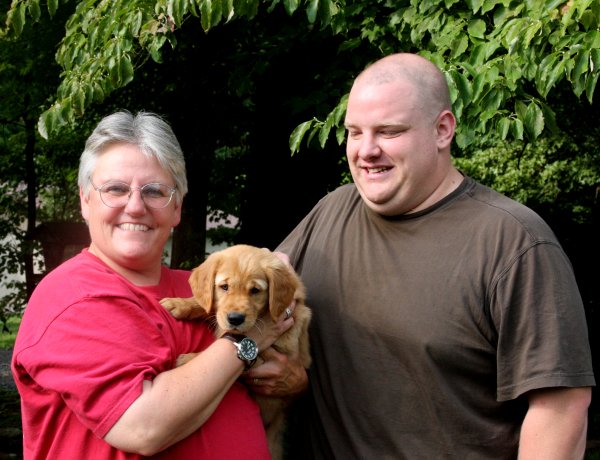 Justice leaving Fern Hill with new owner Barb Clish and fellow zoo policeman Ron, 7/30/08.
| | |
| --- | --- |
| 7 week old portrait, 7/24/08 | 6 week old portrait, 7/18/08 |
| 7/10/08 | 7/3/08 (photo credit McKenzie Pearce, FTW Photography) |
| Outdoors! 07/01/08 | 06/24/08 |
| 6/17/08 | 6/17/08 |
| Sky Blue, one week portrait, 6/12/08 | Sky Blue Boy, 6/6/08 |

254 Babbs Road, Lenoir City, TN 37771
Tel: 865-717-1019 || E-Mail:
This site &copy 2001-2009 by Fern Hill Farm All rights reserved.
Revised March 26, 2009