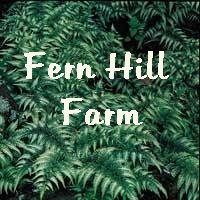 Topical Menus:

Visit SSS Online!

Leave a Comment
Sign our Guestbook
Welcome to Fern Hill!
Fern Hill is a 46-acre farm established in 1982. We raise golden retrievers, cows, horses, chickens, kids, and lots of other pets. We usually have cattle for sale, and occasionally puppies as well. The kids aren't for sale! Look around — explore some of the topics from the menu on the left, and enjoy our miniaturized slide show. We hope you enjoy your visit!

The inspiration for the name of our farm came from the Dylan Thomas Poem. Read it and you'll know how we feel about living here.

254 Babbs Road, Lenoir City, TN 37771
Tel: 865-717-1019 || FAX: 775-261-0914 || E-Mail:
This site © 2001-2009 by Fern Hill Farm All rights reserved.
Revised April 8, 2009