| | |
| --- | --- |
| | Ice Skating |

Adult Synchro Skating Page || Kids || Pets || Horses Fern Hill Farm Home
Jim started skating in college, McKenzie was 13, and Karen was 52. Some of us (Karen) are really bad and others are OK, but we're all pretty low level as these things go. However, it's a wonderful hobby, a great way to stay more-or-less fit, and a lot of fun.

Click here to see a You-Tube video clip of Karen and Jim skating the Rhythm Blues in a preliminary ice dance competition, Knoxville, TN, April 2006.
| | |
| --- | --- |
| Jim at the Icearium ISI competition January 21, 2006 | McKenzie and Claire Mincher, Icearium ISI competition January 21, 2006 |
| | |
| --- | --- |
| McKenzie, competition warmup, January 21, 2006 | McKenzie at the Icearium, December 9, 2005 |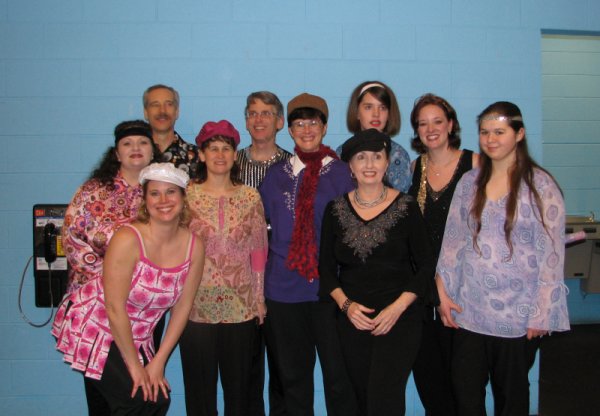 The Inner Edge Adult Synchro Team -- left to right, Evonne Frantz, Glenn Mincher, Beth Brakebill, Suzy Bowen, Jim Pearce, Karen Edwards, Mary Wilson, Erin Ptacek, Amy Ramsay, Lauren Overton. Not pictured: Manuella Ptacek.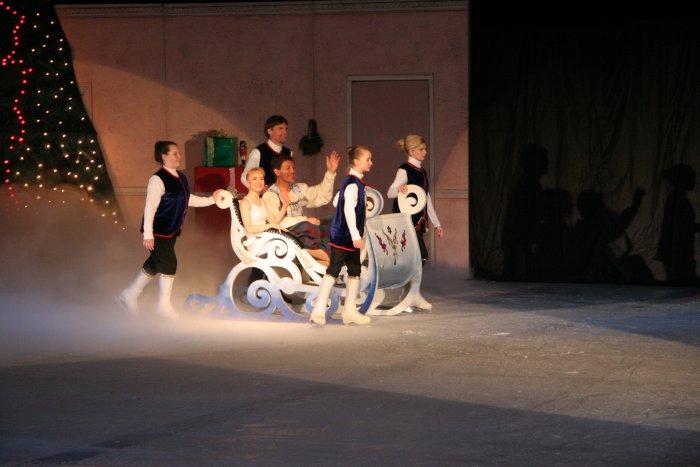 The Ice Chalet, our sister rink in Knoxville, puts on a production of the Nutcracker on Ice every Christmas. We weren't in it, but many people we know skated in the 2005 show.
| | |
| --- | --- |
| Jim and McKenzie with our coach, Nikki Copeland, at the KFSC Annual Meeting and Awards Banquet, September 24, 2005 | |
| | |
| --- | --- |
| Jim passed US Figure Skating test, Preliminary Dance, August 3, 2005 | Practicing footwork |

254 Babbs Road, Lenoir City, TN 37771
Tel: 865-300-7607; text or leave message for callback || E-Mail:
This site &copy 2001-2009 by Fern Hill Farm All rights reserved.
Revised April 8, 2009