SSS Online is your RF, Wireless, and SS Source!

Topical Menus:
This site is managed by:

Pegasus Menu
Contact Us

Search SSS-Mag
Custom Search
Leave a Comment
Sign our Guestbook

Visit our Sponsors:

Spread Spectrum Scene
Direct Digital Synthesizer (DDS) Stuff
Direct Digital Frequency Synthesis has given us a whole new technology of signal generation, modulation and control. PLL frequency synthesizers are therefore becoming ubiquitous. This page provides links to a number of DDS IC manufacturers, DDS Application examples, and to some background theory relating to DDS technology.
Contents of This Page

DDS Theory

DDS IC's

DDS Application Examples

Reference Books on DDS Available for Purchase

Some DDS Theory


Download QUALCOMM's Synthesizer Products Databook (1125K -- pdf format)
This 175 page book contains data sheets for all of Qualcomm's ASIC synthesizer products plus three very good application notes on DDS theory and technology -- it's a "must have / must read" reference!



Single-Chip Direct Digital Synthesis vs. the Analog PLL — by Jim Surber and Leo McHugh of Analog Devices.

Selecting Mixed-Signal Components for Digital Communication Systems

DACs are Optimized for Communication Transmit Path

Intersil, previously Harris Semiconductors



Download "The NCO as a Stable, Accurate Synthesizer" Application Note

Download "Quadrature Down Conversion . . ." Application Note
Return to Contents

DDS IC Links:

Intersil, previously Harris Semiconductors

Qualcomm's CDMA Products
Return to Contents

DDS Application Example Links:

S & S Engineering's Digital VFO Board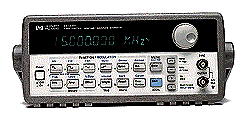 Agilent 33120A Function Generator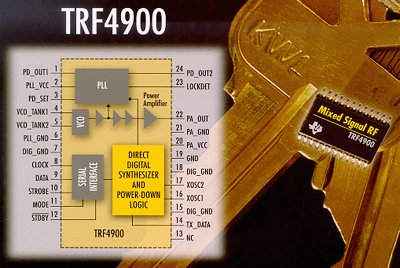 Data sheet for Texas Instrument's TRF4900 RF Transmitter Chip, which integrates a Direct Digital Synthesizer for portable short-range wireless applications.
Return to Contents

DDS Reference Books
Click on a Title Below for a Direct Link to Purchase
| | | | |
| --- | --- | --- | --- |
| | Digital Signal Processing: A Practical Guide for Engineers and Scientists, by Steven Smith. Paperback - 672 pages (September 2002). | | Digital Signal Processing , by John G. Proakis & Dimitris K Manolakis. 4th Edition - Hardcover - 1004 pages (April 2006). |
| | Direct Digital Frequency Synthesizers, by Venceslav F. Kroupa (Editor). Paperback - 384 pages (November 1998). | | Direct Digital Synthesizers: Theory, Design and Applications (Kluwer International Series in Engineering and Computer Science, 614), by Jouko Vankka, Kari Halonen. Hardcover - 2166 pages (July 2001). |
| | Digital Frequency Synthesis Demystified, by Bar-Giora Goldberg. Paperback - 352 pages (September 1999). | | Mixed-signal and DSP Design Techniques, by Walt Kester and the Engineering Staff of Analog Devices Inc. Paperback: 368 pages (December 19, 2002). |

Tel: 865-717-9339 || FAX: 865-717-9904 || E-Mail:
This site &copy 1995-2009 by SSS Online, Inc. All rights reserved.
Revised March 6, 2009