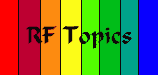 SSS Online is Your SS, RF & Wireless E-zine!

Topical Menus:
This site is managed by:

Pegasus Menu
Contact Us
Search SSS-Mag

Custom Search
Leave a Comment
Sign our Guestbook

Spread Spectrum Scene
RF Topics Menu Page

Click on a link below to explore our RF Topics:




Related Topics



If you're interested in our RF Topics, you might also be interested in these other related SSS Online pages. For other topical areas, check out the menu in the left hand column.










Tel: 865-717-9339 || FAX: 865-717-9904 || E-Mail:
This site &copy 1995-2009 by SSS Online, Inc. All rights reserved.
Revised February 26, 2009