SSS Online is your RF, Wireless, and SS Source!

Topical Menus:
This site is managed by:

Pegasus Menu
Contact Us

Search SSS-Mag
Custom Search
Leave a Comment
Sign our Guestbook

Visit our Sponsors:

Spread Spectrum Scene
PIC STUFF





PICs are great little devices -- small, low power, FAST and user friendly! I've used them for lots of things -- from I/O and peripheral controllers to PN code generators and PN de-spreaders. This page endeavors to provide useful information and links to lots of PIC resources, both inside SSS Online and elsewhere on the Web.



Contents of This Page



THE MICROCHIP PIC processor family is really growing! Many applications use these powerful, RISC-like microprocessors because of their simplicity and low cost. We have used them as SS Radio controllers in a number of our designs. Click on MICROCHIP's icon below to find out more information.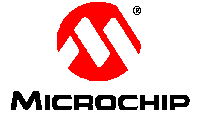 MICROCHIP -- The Home of the PIC!
Back to Contents

Other GREAT Sources of PIC Information, Hardware & Software:





Back to Contents

Selected PIC Links

ORMIX / Microchip Net Resources (formerly ORMIX)-- A truly great PIC Link List!
Back to Contents

PIC Reference Books
Click on a Title Below for a Direct Link to Purchase
| | | | |
| --- | --- | --- | --- |
| | PIC Microcontroller and Embedded Systems, by Muhammad A. Mazidi, Janice Mazidi, Rolin McKinlay, Paul Ingendorf. Hardback, 720 pages (July 1, 2006). | | 123 PIC Microcontroller Experiments for the Evil Genius, by Myke Predko. Paperback: 384 pages (June 24, 2005). |
| | The Quintessential Pic Microcontroller, 2nd Edition (Computer Communications and Networks), by Sid Katzen. Paperback: 567 pages (July 13, 2005). | | PIC Microcontroller: An Introduction to Software & Hardware Interfacing, by Han-Way Huang. Hardcover: 816 pages 1st edition (July 1, 2004). |
| | Programming PIC Microcontrollers with PICBASIC, by Chuck Hellebuyck. CD-ROM: 256 pages (December 30,2002). | | Design With Pic Microcontrollers, by John B. Peatman. Hardcover - 260 pages 1 edition (August 7, 1997). |
| | Embedded C Programming and the Microchip PIC, by Richard H. Barnett, Sarah Cox, Larry O'Cull. Paperback - 512 pages (November 3, 2003). | | PICmicro Microcontroller Pocket Reference, by Michael Predko. Paperback - 704 pages Pocket edition (November 17, 2000). |
| | The PIC Microcontroller: Your Personal Introductory Course, Third Edition , by John Morton. Paperback - 320 pages (October 7, 2005). | | PIC Basic: Programming and Projects, by Dogan Ibrahim. Paperback - 224 pages (September 19, 2001). |
| | PIC Microcontrollers, Second Edition : An Introduction to Microelectronics , by Martin P. Bates. Paperback -- 390 pages (July 26, 2004). | | Programming & Customizing the PIC Micro, 2nd Edition, by Michael Predko, Myke Predko. Paperback - 960 pages 2nd Bk&cdr edition (December 4, 2000). |
Back to Contents


Spread Spectrum Scene Online is managed and maintained by Pegasus Technologies. Click on our logo below to find out more about our RF, Wireless, and advanced digital/FPGA design consulting services. We can help you get your quality RF products to market!



Meet Pegasus Technologies!

Tel: 865-717-9339 || FAX: 865-717-9904 || E-Mail:
This site &copy 1995-2009 by SSS Online, Inc. All rights reserved.
Revised March 6, 2009