Pegasus Tech Menu





Contact Us



Resume: Larry M. Boyd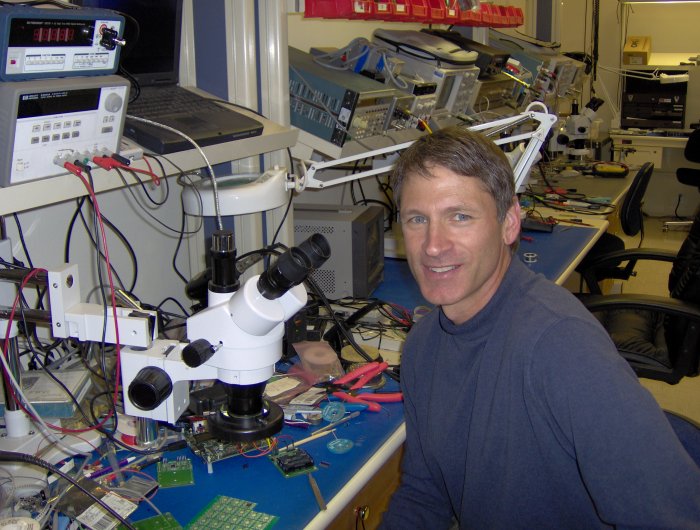 Professional Experience:
Pegasus Technologies, Inc.
108 Pawnook Farm Road, Lenoir City, TN 37771
November 2006 - Present: Senior RF Design Engineer.
Advanced RF system Design and project management on a variety of projects, including the design of Pegasus's line of advanced RF cyclotron controllers.

Siemens Medical Solutions - Medical Imaging, Knoxville, TN
July 2002 - October 2006: Staff Engineer.
Responsible for the design of various electronic systems, particularly the RF section, of an 11 MeV proton cyclotron for medical isotope production. The RF system includes a microprocessor controlled DDS signal source and RF phase and level detectors, 10 kW CW power amplifier. Provided technical support for the Siemens PETNET organization, a 40-site radio pharmaceutical network.

ASE Technologies Inc., Knoxville, TN
July 2000 - July 2002: Senior Engineer.
Responsible for the design and testing of digital video set-top box RF tuners, including DVB-S (QPSK) satellite front ends and DVB-C and ITU J.83 (QAM) digital cable front ends.

Ten-Tec, Inc., Sevierville, TN
August 1987 - July 2000: Chief Engineer.
Responsible for engineering and product development of amateur and commercial HF radio equipment including base station transceivers, power supplies and solid state power amplifiers, with emphasis on HF/VHF receivers and phase locked loop synthesizer design. Provide engineering management and project coordination for staff engineers and technicians.

Ten-Tec, Inc., Sevierville, TN
April 1983 - July 1987: Staff Engineer
Assisted in design of several amateur radio transceivers and related products.

University of Tennessee Audiology and Speech Pathology Department, Knoxville, TN
March 1982 - April 1983: Electrical Engineer

Education:

BS, Electrical Engineering, University of Tennessee - Knxoville, March 1982.





Tel: 865-717-9339 || FAX: 865-717-9904 || E-Mail: Pegasus Technologies Contacts
Pegasus Technologies, Inc. is a Tennessee Corporation.
This site copyright © 2000 - 2012 by Pegasus Technologies, Inc. All rights reserved.
Revised 05/15/12