Pegasus Tech Menu:





Contact Us



Resume: Danny Simpson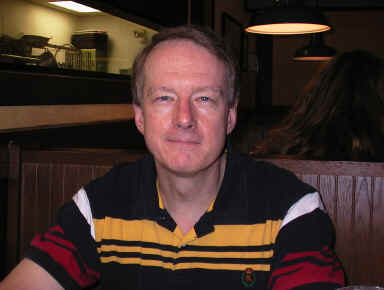 Summary of Qualifications
Over 31 years of strong and diverse experience in Electrical Engineering in both analog and digital design.
Vast experience with various types of electronic design. My main expertise is using PCB design and layout using Cadence Allegro-L 16.5 Software, Mentor Graphics PADS ES 9.4 Software, and Altium Designer 12 with Extended Feature Set for complete product design solutions. I maintain current software product licensing and support for all packages.
Knowledgeable of signal processing, control system (digital and analog), microprocessors and chips, circuit board design, and circuit enhancements.
Involved in product specification stages of new products and also improvements in existing designs.
Extensive experience in using schematic capture, performing high speed and low noise PCB layouts, prototyping, writing and implementing test procedures, and introducing new products into manufacturing.
Working with customers to ensure overall customer satisfaction.
Professional Experience:
Pegasus Technologies, Inc.
108 Pawnook Farm Rd., Lenoir City, TN 37771

1999 - Present: Senior Associate. RF design consisting of RF signal conditioning, PLL circuits, oscillator design, and mixer circuits. Responsibilities include circuit design, prototyping, design verification, PCB layout, test procedures, and introduction of designs into manufacturing.

Computational Systems Inc.
835 Innovation Drive, Knoxville, TN 37932

1985 - 1999: Research and Development Engineer / Engineering Group Leader. As a senior Electrical Hardware Engineer, I was responsible for product specification, design, implementation, and ongoing product manufacturing engineering support of new test instrumentation used for advanced notification of impending machine failure.

I wrote test code for hardware design performance verification, and was involved with the design of an automated test system for manufacturing test that decreased test time by over 90% for the company's major product line.

I led a team of engineers and technicians that were responsible for the design and ongoing engineering support for the company's largest selling product line ($60M/year company).

Technology for Energy Corporation
10737 Lexington Drive, Knoxville, TN 37932

1980 - 1985: Senior Engineering Technician responsible for the design and maintenance of mini-computer systems and the interfacing of various data acquisition modules to these systems for customers. I worked as an engineering team member designing one of the first portable battery operated microprocessor-based data acquisition devices that collected diagnostic data and transferred the data back to a computer for analysis.
Patents:
1985: Portable Vibration Monitoring Device. USP#4,520,674
1997: Hand Held Data Collection and Analyzer System. USP#5,633,811
Education:
1980 Associate Degree in Electronic Technology, Tennessee Institute of Electronics, Knoxville, TN. Courses included Basic Electronics I and II with lab; Digital and Logic Design; Analog Circuit Design; Communications; Biomedical Electronics; Programming.
Hobbies:
Currently hold an Amateur Radio Extra Class License.
Involved with recording and mixing music for personal pleasure.


Tel: 865-717-9339 || FAX: 865-717-9904 || E-Mail: staff@pegasustech.com
Pegasus Technologies, Inc. is a Tennessee Corporation.
This site copyright © 2000 - 2012 by Pegasus Technologies, Inc. All rights reserved.
Revised 05/14/12