SSS Online is your RF, Wireless, and SS Source!

Topical Menus:
This site is managed by:

Pegasus Menu
Contact Us

Search
Search SSS-Mag
Custom Search
Leave a Comment
Sign our Guestbook

Spread Spectrum Scene
Short PN Code Sidebar
The two short Pseudo Random (or Pseudo Noise) codes presented in the Sidebar below are useful for a variety of Spread Spectrum, Secure, Covert, "Hidden Signal" communications systems.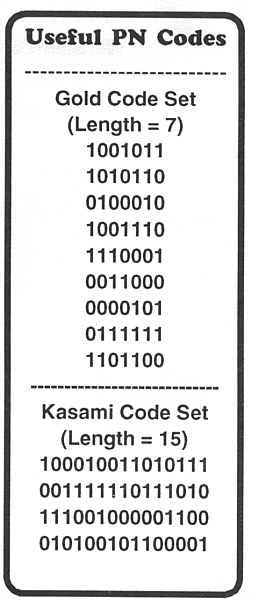 Tel: 865-717-9339 || FAX: 865-717-9904 || E-Mail:
This site &copy 1995-2009 by SSS Online, Inc. All rights reserved.
Revised March 15, 2012