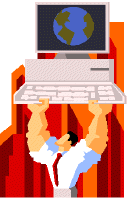 SSS Online is Your SS, RF & Wireless E-zine!

Topical Menus:
This site is managed by:

Pegasus Menu
Contact Us
Search:
Leave a Comment
Sign our Guestbook



Visit our Sponsors:






Spread Spectrum Scene
SSS Software Spotlight
On this page, we feature various software suppliers, developers, or a particular application program of interest to the RF and spread spectrum world. Check back with us periodically to see what we're featuring lately!
View Archived Software Spotlights from 1998
View Archived Software Spotlights from 1997

Featured December 2008:



We are featuring Nuhertz Technologies of Phoenix, Arizona. This company specializes in a very nice line of low and high frequency electronic filter design products for the design of wireless telecommunications equipment, semiconductors, high-speed computers, networking systems, automotive mobility systems, and a variety of other electronics-based products. They offer freeware versions for trials -- good stuff here, give them a try!

Featured October 2001:



Our October feature is Wireless Valley Communications (now owned by Motorola) in Blacksburg, Virginia. Chaired by Virginia Tech Professor and guru of indoor wireless propagation Ted Rappaport (now of U Texas), Wireless Valley has created a new class of integrated software products for the in-building telecommunications sector. Since its start in 1995, the company has become one of the fastest growing businesses in Southern Virginia.

Wireless Valley's product lines focus on three specific core application areas:
Software for in-building and microcell wireless design, measurement, optimization and asset management;
Indoor and microcell test receivers; and
Radio channel impulse response simulation software
Featured products are LANFielder™ and SiteSpy™. The links [Editor's note: these links are now dead and have been removed] take you to PDF information files on these products, which provide remote or on-site network performance and verification measurements in any wireless or wired LAN environments (IEEE 802.11, 802.11a, 802.11b, and all other IP-based networks).

You can get more information on these products by visiting Wireless Valley's newly redesigned website. An editorial note here -- this company has had the good sense not to jazz up their website with a flash front page that takes forever to load and blasts you with obnoxious music in the meantime. This website is easy to use and has lots of pertinent information about the company and its products.



Featured January 2001:
This month we are featuring Tropper Technologies. Founded in early 1995, Tropper Technologies delivers focused solutions in the form of software tools and expertise to a wide array of customers throughout the wireless industry. Tropper Technologies specializes in the implementation of timely, cost-competitive technical solutions to complex, real-world problems in the wireless communications field.

Be sure to check out their Downloads page which provides information, documentation, and demo / evaluation versions of their software products.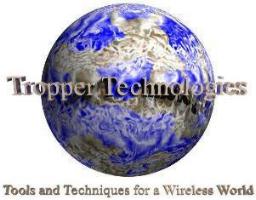 CLICK HERE to View Our WEB Site Awards

Tel: 865-717-9339 || FAX: 865-717-9904 || E-Mail:
This site &copy 1995-2008 by SSS Online, Inc. All rights reserved.
Revised November 14, 2008