| | |
| --- | --- |
| | Spread Spectrum Scene |

SSS Software Spotlight Archive, 1998
Contents of this page were posted during 1998. Since that time, format changes have been made and broken links have been fixed where possible. Editor's notes have been added when links are broken to document to the extent possible what happened to these products/companies.
View Current Hardware Spotlight
View Archived Software Spotlights from 1997 and before

1998 Features
In August 1998, we featured SoftWright, LLC with a great New Version of TAP - their Terrain Analysis Package for Radio Propagation prediction!

The SoftWright, LLC Home Page

Previously, we featured Arden Technology and their new Version 4.0 of SysCalc software!

The Arden Technology Home Page

Also in 1998, we featured the FREE SITE, a great place to go for FREE software!

The FREE SITE Home Page

Just before that, we featured the SXC compiler from Bytecraft. Thus software should be perfect for the new 50 Mips SX Pic-like processor!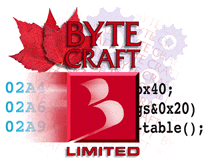 Bytecraft's Home Page

And before that, we featured SMT plus from the GLOMO Project at Virginia Tech's MPRG. Check out the features of this indoor Radio coverage design tool!

Editor's Note 6/28/05: these links are broken, and SMT Plus is no longer available from Virginia Tech. Wireless Valley, a company formed by the former head of the MPRG, has similar software available for sale.

Editor's Note 6/21/07: Wireless Valley was taken over by Motorola and no longer exists. Their products are not offered for sale by Motorola.


SMT plus' Home Page



Also in 1998, we featured the latest release of MATHCAD. Check out the newest features of this great math analysis tool!

Editor's note 11/17/08: the link below will take you to the MathCad 14 page, which is the current version. MathSoft was acquired by PTC in 2006, and an 'integration' of Mathcad and Solidworks is set for November 19, 2008.

MATHCAD's Home Page





In the spring of 1998, we went looking for capable, easy to use software for PCB design and layout. We were amazed at the diversity of what's available out there. Of course there are a number of high end programs like ORCAD, PADS, P-CAD and PROTEL -- but not everyone can afford these programs! Some of us don't even need all the capabilities, features and the big learning curve associated with these PCB EDA program leaders.

During our search we also uncovered a surprising number of very capable, lower cost alternatives. This feature highlights a small selection of these very useful programs. Check out a few -- you may be surprised at the capability just a few hundred dollars can buy!

Editor's Note 6/28/05: The ExpertPCB site is no longer viable. EDWin and EE Designer are now owned and available from Visionics and the link below will take you to that site. WinDraft and WinBoard were by Ivex Design International, a company which was apparently active until December 2004 but is no longer on the web.



PCB Designer for Windows

ExpertPCB | CircuitMaker & TraxMaker

EE Designer & EDWIN | WinDraft & WinBoard



Before that, we highlighted AUTOMATA, a PCB Layout Service House. Their site has some very useful online Java applets for RF Circuit Board Design -- Check it out!

Editor's note 6/28/05: Automata International became or was bought by DDI. The link below will now take you to the DDI Home page.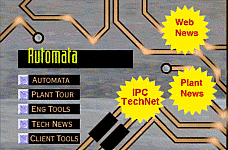 And before that, we featured highlighted PADS. They have some very capable schematic capture and PCB Layout Software -- TAKE A LOOK!

Editor's note 11/19/08: PADS has apparently become part of Mentor Graphics. The link below will take you to the PADS product page on the Mentor Graphics site.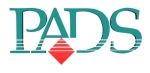 Tel: 865-717-9339 || FAX: 865-717-9904 || E-Mail:
This site © 1995-2008 by SSS Online, Inc. All rights reserved.
Revised November 17, 2008